Curiosità
La collezione Vans dedicata a David Bowie
di Tanina Cordaro - | aggiornato
Quattro i modelli della capsule collection ispirata agli album del Duca Bianco. In vendita online e nei negozi che vendono il marchio americano dal 4 aprile.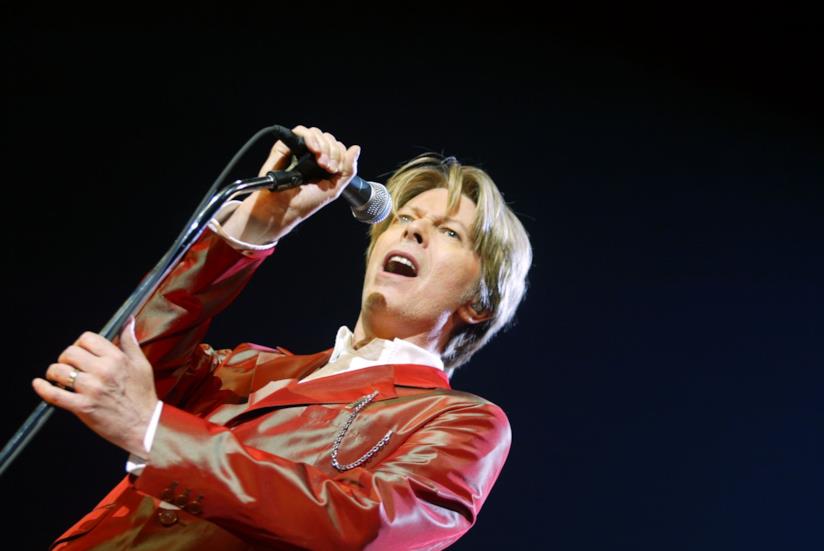 Getty Images
1k condivisioni 0 commenti
"Let's dance! Put on your red shoes and dance the blues" (Balliamo! Indossa le tue scarpe rosse e balla il blues) cantava David Bowie in uno dei suoi grandi successi. Dal 4 aprile le scarpe da indossare saranno quelle della pazzesca collezione Vans dedicata al Duca Bianco. Le sneakers, in edizione limitata, saranno in vendita online e nei negozi che vendono il marchio americano.
I fan di Bowie saranno di sicuro indecisi su quale, tra i quattro modelli a disposizione, scegliere. Il dilemma potrebbe risolversi acquistandoli tutti!
Le sneakers sono caratterizzate da stampe e colori che richiamano le cover di alcuni celebri album di Bowie, quelli che hanno segnato la svolta del musicista: da Space Oddity ad Aladdin Sane.
A Space Oddity (1969) sono dedicate le Era. Verdi con pallini blu, ricordano il viaggio psichedelico della sinfonia ispirata a 2001: Odissea nello spazio di Stanley Kubrick.
Il modello Slip-On 47 V DX è invece ispirato alla trasgressione di Hunky Dory (1971), album che omaggia il rock e il cabaret. La stampa richiama la camicia a scacchi indossata da Bowie nella foto sulla cover del disco, mentre l'esplosione di giallo è uguale ai lunghi capelli biondi del cantante.
Ai costumi indossati durante i concerti del 1972 è dedicata la stampa delle Sk8-Hi. È l'era di Ziggy Sturdast and the Spiders from Mars (la sua band), ovvero Glam, Art Rock e mise eccentriche che all'epoca  scatenarono una vera e propria Ziggymania. Le scarpe sono a scacchi bianchi e neri, con la scritta Bowie in cima a un fulmine bianco, rosso e nero.
Infine le Old Skool, caratterizzate dall'inconfondibile fulmine celeste e rosso che Bowie ha sul volto della cover di Aladdin Sane (1973).
Prima di David Bowie, Vans aveva dedicato una collezione speciale ad altre icone del rock, come Kiss, Iron Maiden e Led Zeppelin.
Gli omaggi a Bowie non finiscono qui, è infatti in lavorazione un biopic a lui dedicato: sarà intitolato Stardust, alla regia ci sarà il figlio Duncan Jones e nel ruolo di protagonista il cantante e attore Johnny Flynn .