Celebrity
Jason Momoa e la passione per le foto con le fidanzate (degli altri)
di Giulia Greco - | aggiornato
Jason Momoa ha confessato di amare le foto con le fan, soprattutto quando può spingere via i loro fidanzati gelosi e abbracciare le ragazze che stravedono per lui.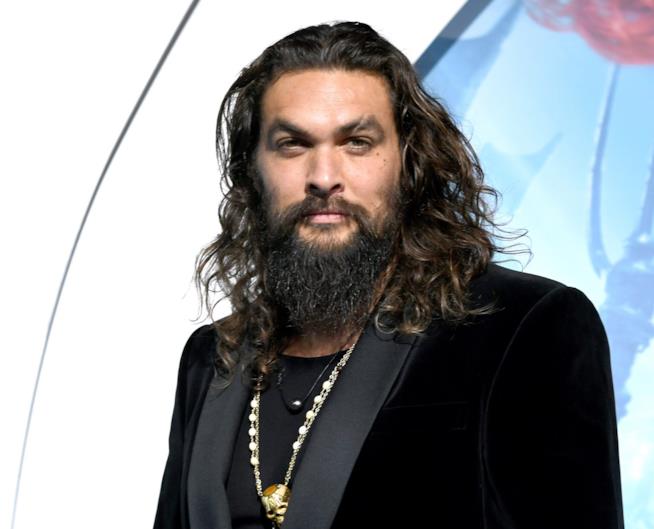 Getty Images
3k condivisioni 0 commenti
A Jason Momoa piace da morire scherzare con le sue fan. Consapevole della sua bellezza e del fatto di essere ritenuto un sex symbol da orde di ammiratrici, Momoa gioca con loro durante le svariate convention cui partecipa, mettendo costantemente da parte i fidanzati delle ragazze durante le sessioni di foto previste da questi eventi.
Lo ha raccontato lui stesso al Graham Norton Show: ha ammesso di divertirsi un mondo ad abbracciare le ragazze mentre spinge via i loro fidanzati a suon di (finti) calci e pugni.
Ecco una bella carrellata di foto!
This Is How Jason Momoa Is Trolling Boyfriends When Couples Ask a Photo With Him https://t.co/CG4KcUL0df pic.twitter.com/xazpjNmEqc

— deaning (@deaning13) November 15, 2018
Still a better love story than Twilight #LFCC #londonfilmandcomiccon pic.twitter.com/pNbAdOn3qJ

— [TSAN] KokiriGamer (@kokirigamer_) July 29, 2018
Hey @shalexandej and @ryansbergara, I wore my #buzzfeedunsolved tee to #londonfilmandcomiccon this weekend! Check below for more photos of me representing. #shaniac #wheeze pic.twitter.com/GW8WO6bT0K

— Pete Hurley (@pistolpetehurlz) July 30, 2018
@WizardWorld @JoeFlanigan & Jason Momoa TY for making me laugh and for being you. TY Joe for returning to photo ops for me. pic.twitter.com/gOrTbJworj

— Rachelle(Elle)Barry (@barryluvs2sing) May 22, 2018
PHOTO: In light of the recent Aquaman news, here's a photo of my girlfriend and I meeting Jason at Calgary Expo this year from r/DC_Cinematic
Couples meeting Jason Momoa. from r/funny
I told my husband I wanted a picture alone with Jason Momoa, but he wasn't comfortable with that.
Taking your girlfriend to meet her celebrity crush Jason Momoa from r/WatchPeopleDieInside
Anche quando i fidanzati sono assenti, però, Jason Momoa non manca di coccolare le sue ammiratrici, dando loro tutte le attenzioni che meritano.
Today was the last day of the convention and I met Jason momoa and got two more tattoos pic.twitter.com/6dXytIbJ3E

— sabrina 💧 (@blazedblossom) May 27, 2018
Happy birthday Jason Momoa, thanks for being so kind and generous to me every convention💜🎉#HappyBirthdayJasonMomoa @OzComicCon pic.twitter.com/uCQdYr9SwC

— Stephanie (@Potterprincesss) August 1, 2017
Gigantic bear hug 4 @DaveKrumholtz At a Stargate convention but I'll check in on you. Me & Jason Momoa the other week pic.twitter.com/D0etF90B

— Maryanne (@imwebgurl) December 9, 2011
Dite la verità: vorreste anche voi venir strette fra le braccia possenti del Khal.